Uncertain Future
February 22, 2021
Posted by:

Philip Struble

Category:

Uncategorized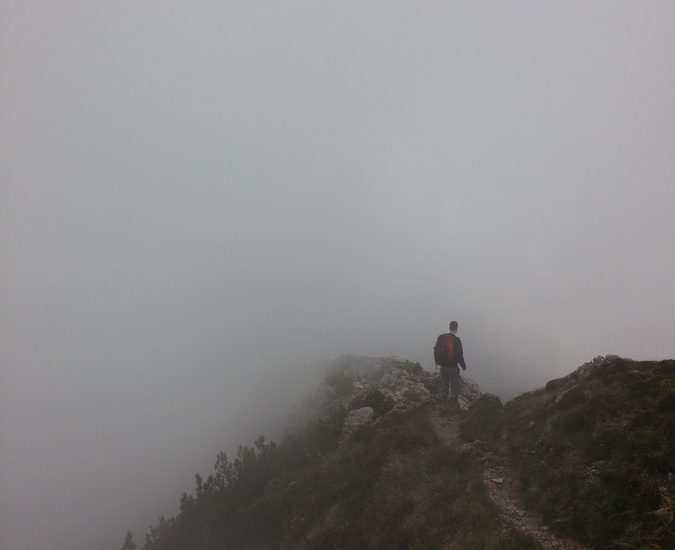 "Uncertainty is the only certainty there is, and knowing how to live with insecurity is the only security."
Uncertain Future
If you're like most people, uncertainty creeps up far too often.
It's a horrible feeling, isn't it?
But it doesn't have to be this way. You don't need to live in a state of constant upheaval.
Because one thing is for certain; as the old saying goes, the only constant is change. And identifying and addressing change is the only solution for overcoming a mysterious and depressing future.
Simply put, you cannot alter, prevent, or stop uncertainty from creeping into your life. But you can do something about it
Managing the Feeling s of an Uncertain Future
Recognize Your Hindsight Bias
Our hindsight bias is when we try to get a handle on how worried we should be, and we tend to compare the present with the past.  When we look back, we tend to see much less uncertainty—not because there necessarily was less, but because hindsight bias drains the appearance of uncertainty.
Try writing down your thoughts and feelings daily so you create a record that may be consulted years later.  The past can feel predictable while the future can feel ambiguous—and it makes us forget that we've handled uncertainty before and came out on top.
2. Let Yourself Imagine the Best
In our minds, we can play out future scenarios to predict how we would personally think and feel.  By doing so, we experience thoughts and emotions similar to those that would occur if the situations were actually happening to us right now.
If you start drifting into worst-case scenario mode, let yourself imagine the best-case scenario, too.
3. Cultivate an Openness to Uncertainty
Rather than avoiding your fear of uncertainty, it can help to get intentional about it. That doesn't mean trying to eliminate it immediately but creating a little more space to accept and allow uncertainty here and there.
Find Your "I Can't Control Everything" Mantra
To remind yourself of the truth that you cannot control everything, it can help to have a mantra. The Serenity Prayer is an example of such a mantra, and it goes like this:
"Grant me the serenity to accept the things I cannot change, the courage to change the things I can, and the wisdom to know the difference."
The Bible
The reality is that none of us are secure in this world—except in Christ.
Nothing is certain. We aren't guaranteed our next meal. We aren't even guaranteed our next heartbeat.
Even when we feel secure, we are incredibly fragile and utterly dependent on the Lord for every breath. But when we are particularly tempted about the future, we need to meditate on these bedrock truths.
For I know the plans I have for you, declares the LORD, plans for welfare and not for evil, to give you a future and a hope. Jeremiah 29:11

I will instruct you and teach you in the way you should go; I will counsel you with my eye upon you. Psalm 32:8

Mark the blameless and behold the upright, for there is a future for the man of peace. Psalm 37:37

He who did not spare his own Son but gave him up for us all, how will he not also with him graciously give us all things? Romans 8:32
As Christians, we possess a hope that is unshakable.
As business leaders, our responsibility is to be unshakable in the face of an uncertain future.  Your team, shareholders, and company are counting on you.
Do you have a sure-fire strategy to manage the uncertain future?  God does.  Let Him help you.