Trust
July 4, 2022
Posted by:

Philip Struble

Category:

Uncategorized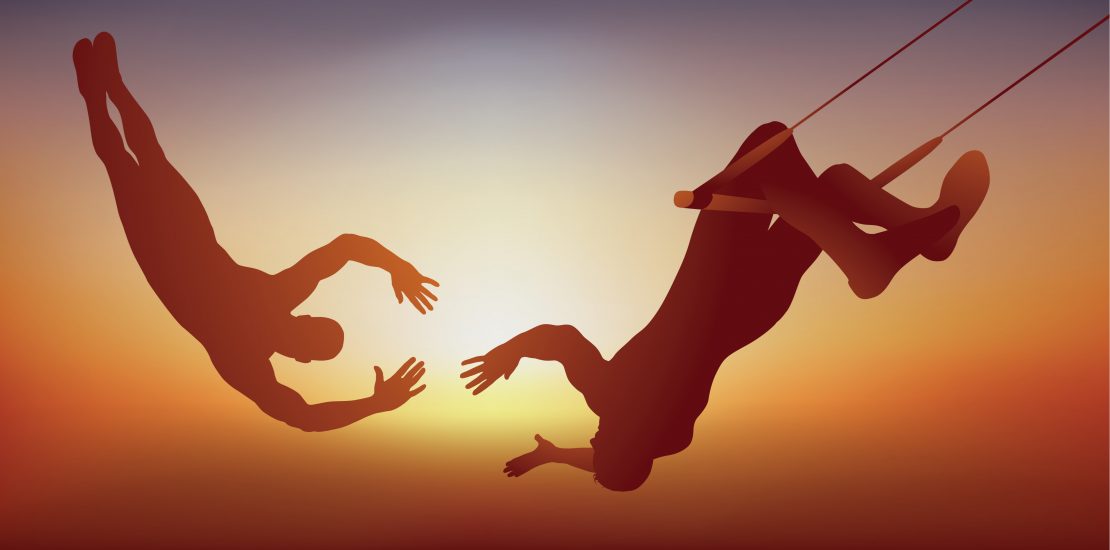 "Earn trust, earn trust, earn trust.  Then you can worry about the rest."
Trust
Every business owner and entrepreneur wants to unlock the secret to success in business.
Understandably, creating a business model forces owners to identify the tangible characteristics of successful businesses — from operations to hiring and staff size to marketing budgets.  Those are all essential when building an efficient business.
But what about the intangibles?
Work ethic and creativity are often mentioned among the most essential intangible aspects of a business.
Another characteristic of business success is trust.
At every stage of business growth, trust is an indispensable asset to the company.  While it's great to have a general sense of trust in the office, here are some of the most critical business areas where building trust can make the most significant functional impact.
Trust your employees — and then delegate. – Owners need to trust the people they hire to do a job.  Executives and managers must have confidence that their staff can handle the day-to-day operations while focusing on high-level responsibilities.
Trust the opinions of others. – Beyond delegating to your staff, trust is essential within leadership as well.  A sense of both trust and respect needs to be mutual between leadership and staff.
Trust your vision. – Your business plan will often change given various environmental factors.  However, businesses that stay consistently successful and have positioned themselves for the future are the ones that kept confidence in their overall model but trusted their ability to accomplish their existing goals in a new way.
Trust yourself. – Ultimately, entrepreneurship is a bold act.  Not only do you have to remain confident in your business model and your executives' and employees' ability to keep the wheels turning as you hope, but also you must see the value you can bring to the company in an ownership role.
Building Trust
Here are several ways to build trust in your organization:
Listen more than you speak
Your employees are unique individuals who have their ideas and viewpoints.  Ask them to speak their mind, and when they do, genuinely listen.  This is the foundation for positive workplace relationships built on mutual understanding and trust.
Solicit and act on feedback
Employees want a voice in their organization, and it's hard to make the case that they should trust you if you're not willing to do what it takes to capture their feedback and take prompt action on it.
Empower your team by trusting them first
If you take the first step and show your employees that you trust them, they'll be more likely to trust you back.  Empower them by encouraging professional development and autonomy.  Add extra responsibilities to their plate.  Invite them to sit in on meetings that they typically wouldn't attend.
Be honest and transparent
There's no denying that telling the truth can be challenging.  It's often easier to tell your employees what they want to hear — especially during difficult times.  However, being honest with your employees while being sensitive to their feelings can encourage them to trust you.
The Bible
The words translated "trust" in the Bible literally mean "a bold, confident, sure security or action based on that security."
Proverbs 3:5-6 says
"Trust in the Lord with all thine heart; and lean not unto thine own understanding.  In all thy ways acknowledge him, and he shall direct thy paths."
Hebrews 11 talks about faith, which is accepting and believing the truth that God reveals about Himself, supremely in the person of His Son, the Lord Jesus Christ.  This truth is found in the Bible, the inerrant Word of God.
Nevertheless, the practical consequence of faith in God is trust, which we prove by living out our full acceptance of God's promises day by day.  Furthermore, it is by this trust that we are promised peace:
"You will keep in peace him whose mind is steadfast, because he trusts in you" (Isaiah 26:3).
Wait a minute, God trusts in us?
That should give us some pause.  We usually think we are to trust in God—but He trusts in us.  We are just like our employees and coworkers.  If we want them to trust us, we need to demonstrate we trust them.
God wants to trust us, so the question is, what are we doing to deserve that trust.
Build a culture of trust.  And look to how God is trustworthy and is actively working to build a culture of trust in his Kingdom.  Then, follow those examples to build trust in your business.