Thoughts on Perks and Morale
July 4, 2019
Posted by:

Philip Struble

Category:

Uncategorized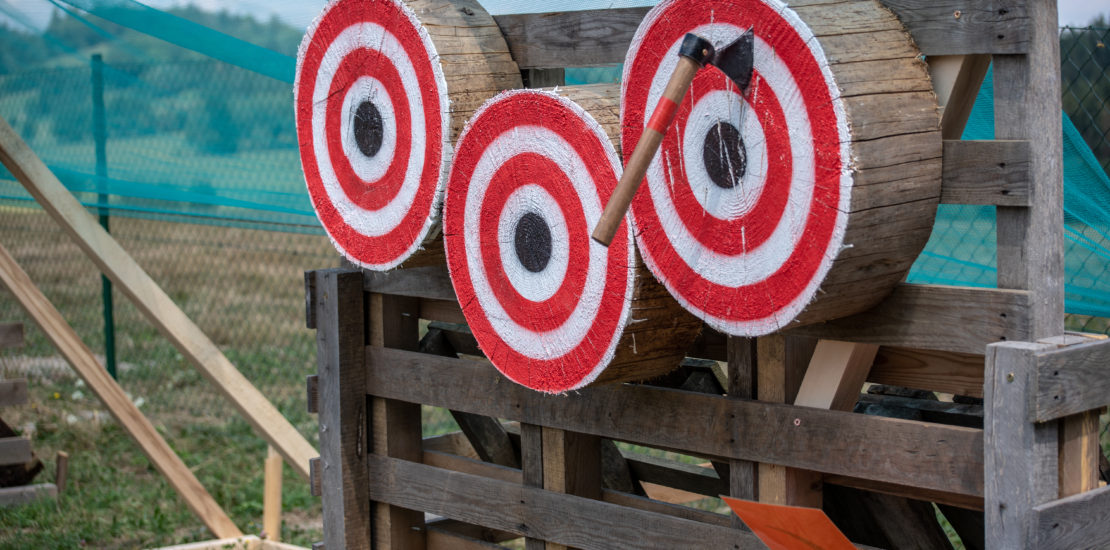 Are you managing a "perks culture" in your workplace?
Perks Culture
A recent article in Inc Magazine brought to light the problems with the new "perks culture" found in many of today's businesses.
For those of you like me who have not paid attention, our business environment is seeing a rise in creative employee perks.  Ostensibly, these perks are an attempt to attract new employees, to retain existing employees, and, to a smaller extent, compete in the ongoing "coolest place to work" contest.
Per Inc Magazine, employee perks now being offered include regular ax-throwing contests, gym memberships, on-site barbershops, pet-friendly offices, yoga classes, refrigerators full of energy drinks, and anytime access to company facilities and equipment.
What seems to now be occurring is the realization and appreciation for the cost and effect of these perks.  Specifically, businesses are now asking if these perks actually provide the intended benefits, and if not, how do they reduce a perk without negatively affecting employee morale.
Why Perks
I have no issue with any perk a company might decide to provide.  It seems, however, that each perk should have a definite purpose in the business's plans.  If the business lacks in team structure, then ax-throwing may be a great way to teach team structure and build comradery.
But employee perks need to fit with what the employees want — offering a gym membership that few if any use is not really a perk.  Offering a company lunch that only a handful attend may not be a good investment.
On the other hand, tried and true perks such as great health benefits, retirement savings incentives, and good travel allowances have all historically been successful.  They are successful because they are wanted, needed, and widely used.
For perks to be successful, first they need to be endorsed by the employees.  Second, the business needs to be crystal clear about the expected outcome and the perk's purpose.  Thirdly, the perk needs to be continually evaluated, modified, and eliminated if necessary.
Adjusting Perks
Imagine having to tell your staff that having refrigerators full of soda and energy drink was affordable when your staff was ten, but now that staff is up to 40, expenditures and time to keep the refrigerators full have become too burdensome.  Taking away a perk that your staff has become accustomed to is painfully difficult.
Conversations about managing perks need to include answers to several questions.  Answers to "Are you taking away a benefit to the employees?" "Is the company in financial trouble?" and "Is this a punitive reaction to something unrelated?" all need to be explained.
Tom Gimbel, CEO of LaSalle Network said: "How you preface any perk is key."  Through his experience, open and continual communication with all the employees was paramount.  The perk either was successful for both the employees and the business, or it had to go.  Everyone needs to understand that.
The Bible
It is said that employee perks are like frosting on a cake, it may not be necessary, but they definitely make life sweeter.
This concept is especially true when looking at perks from a biblical perspective.  The owner or manager of a business needs to make sure that the perks offered "make life sweeter."
Not to degrade ax throwing and unlimited energy drinks, but they do nothing for the employees' life.  Sweeteners for life are activities and programs that enhance the employee's relationship with family, coworkers, and community.  Parental leave, family type meals at work, flexible scheduling, and activities that support a community need all build up the employee and add to their "life."
Hebrews 10:24-25 says.
And let us consider how to stir up one another to love and good works, not neglecting to meet together, as is the habit of some, but encouraging one another, and all the more as you see the Day drawing near.
Perks are about adding value for your employees and giving them something that enriches their lives.  Activities and programs based on biblical principles will always deliver.
Team building and employee encouragement perks will always be occasionally needed.  Long term perks designed to make life sweeter that are founded on biblical principles will always enrich your employees and will sweeten their lives.