The Cowardly Lion
August 9, 2018
Posted by:

Philip Struble

Category:

Uncategorized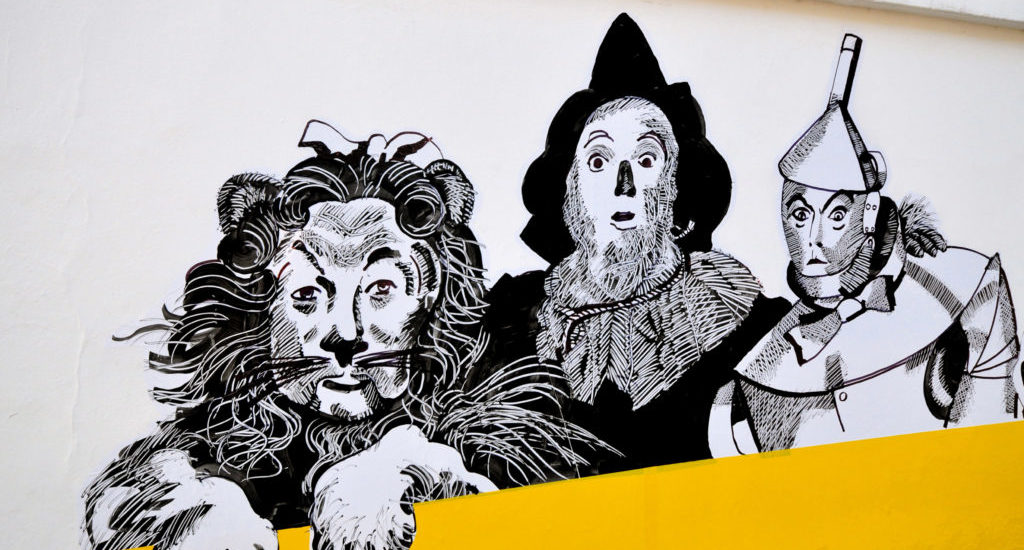 Just face it, you are the Cowardly Lion.
For those unfamiliar with the story, the Cowardly Lion was one of three characters Dorothy encountered on her journey to see the Wizard of Oz. This lion was not the ferocious type, but a meek and timid lion who desperately want to have courage. He was the original fraidy cat.
When the Cowardly Lion finally got to see the Wizard, the Wizard pronounced that the Lion already had courage, what he lacked was a medal for bravery, whereupon the Cowardly Lion instantly became brave.
Fear
We are all, to a certain extent, just like the Cowardly Lion.
We are all afraid of something. People are afraid of heights, spiders, and crowds. Some people are afraid of the marriage commitment, and some are afraid of being single. Some are afraid of falling and failing, of change and success, and of the future and of death.
Our fears also change over time. When many of us were young, we were fearless. But as we grew older, we become more conservative and begin to fear losing what we gained when we were fearlessly young.
Business
Our fears and our ability to manage them is a critical component of our business makeup. Some businesspeople have a high tolerance for fear, which is a key characteristic of being an entrepreneur.
It's not that entrepreneurs are fearless, but they can manage their fears. Many entrepreneurs still wake up in the middle of the night worrying about making a loan payment, losing a client, or finding the right employee, but they manage these fears in such a way to not let them make sound business decisions.
Other business people have a low tolerance for fear. They find a suitable job in the business world where they can excel but not have the fears that may cause them serious mental and physical harm.
Managing Fears
After reading through many articles about managing fears, I've developed several common steps that, when implemented, will help you manage your fears.
Identify your fear. Once you identify your fear, you can proactively plan how to avoid or mitigate it. If you are afraid of flying, for example, be aware of that and don't look for a job that requires you to travel cross country.
Define your fear and evaluate its worst outcome. The object is to be statistically informed about your fear. For example, people are afraid of flying, yet the chance of being in a plane crash is 1 in 11 million.
Reframe your fear. Think of your fear as something you can do, not something that is holding you back. Returning to the flying example, think of flying as something that is possible for you to do, even though you are fearful. And then give yourself credit for trying to overcome this fear.
Move forward. You are trying to overcome your fear and recognize that little steps, no matter how small, are successes.
Get help. There are organizations to help with many fears, so join one and envisioning your life and career without being hindered by a past fear.
The Bible
The Lord is at hand; do not be anxious about anything, but in everything by prayer and supplication with thanksgiving let your requests be made known to God. And the peace of God, which surpasses all understanding, will guard your hearts and your minds in Christ Jesus.

Finally, brothers, whatever is true, whatever is honorable, whatever is just, whatever is pure, whatever is lovely, whatever is commendable, if there is any excellence, if there is anything worthy of praise, think about these things. What you have learned and received and heard and seen in me—practice these things, and the God of peace will be with you.
God is the Lord over heaven and earth. He cares for you. And His advice is to not only not be fearful, but He goes on to tell us what to put our minds on that will take away our fears.
We all have fears. But, we cannot let these fears keep us from being successful and enjoying life. Turn your fears over to God, use the talents he has given you to overcome those fears, and stop being the Cowardly Lion.