Productivity Practices
December 6, 2018
Posted by:

Philip Struble

Category:

Uncategorized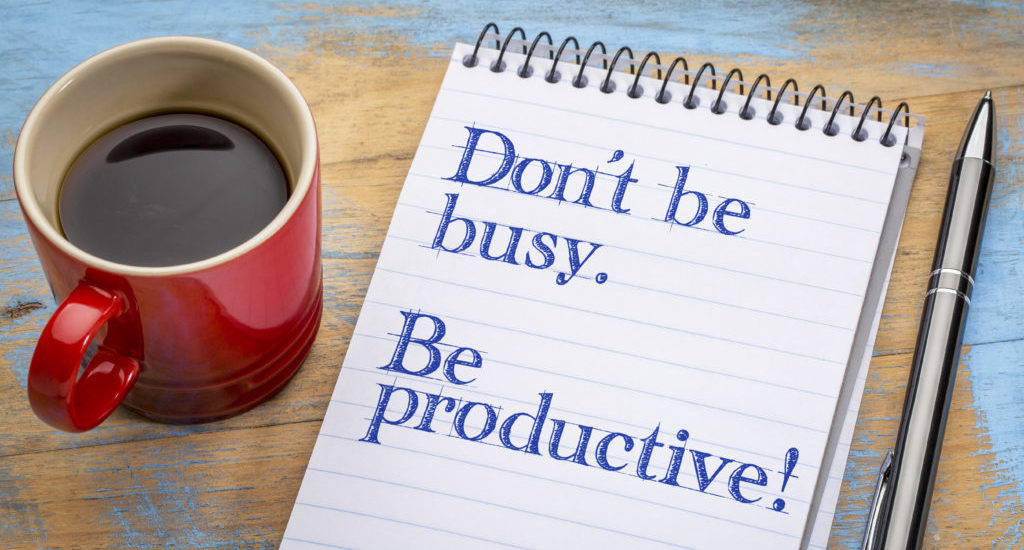 "We need to get more work out of fewer employees."
Work Load
This is a quote I made at a recent project managers meeting. Economic conditions have made finding new employees nearly impossible yet the workload in my business continues to grow.
While I understand the philosophy to turn down work that cannot be completed, I want to make sure that we are doing everything we can to be as efficient as possible before I tell potential clients to seek out one of my competitors.
To resolve this dilemma, we used this situation as an opportunity to review our business practices to make sure we are as productive as possible.
Productivity
This was not the first time we reviewed our business practices to see if we can uncover a cost-effective way to increase our productivity. I suggest every business go through this exercise at least annually.
Here are several practices I have discovered that increase productivity.
Search for value. Look at every habit, activity, and routine and ask what value it brings to your work. If no value is realized, then remove that activity.
In my business, we often repeat the same information on numerous documents that is of no additional value to that specific document. By training our staff to include it only once, we save a significant amount of effort.
Attack distractions. For example, educate your workforce about the benefits of actually turning off email for certain periods of the day. Look for other distractions and develop strategies to mitigate each of them.
Set the time each meeting will end. Get out of the norm of having hour-long meetings even though many last only 30-45 minutes. Having a set agenda also helps in making meetings more efficient.
Resist being reactive. Many times immediate reactions are not the right actions and if made will need to be eventually undone. When something is brought to your attention, don't immediately drop everything to fix it. Finish what you are doing, carefully consider what you are about to do, make sure you have all the facts, then respond.
Take an interest in your team. Managing by walking around does work. Check in with your teams and be available for them at their desks to answer questions and give directions. Pats on the back go a long way to increasing productivity as well.
The Bible
For those of us seeking to increase productivity, the Bible presents a different view of productivity.
My attempt to get more productivity is a drive for more, more, and more. Those of us who are small business owners and entrepreneurs see our working lives as too much to do and too little time. At the end of each day, there is always something that did not get done.
I see the Bible teaching that productivity is not the enemy to be conquered. Productivity is a tool to be used for God's glory.
The Apostle Paul wrote in 2 Corinthians 12:9-10.
But he said to me, "My grace is sufficient for you, for my power is made perfect in weakness." Therefore I will boast all the more gladly about my weaknesses, so that Christ's power may rest on me. That is why, for Christ's sake, I delight in weaknesses, in insults, in hardships, in persecutions, in difficulties. For when I am weak, then I am strong.
Paul was telling us that it is God who accomplishes everything and that our productivity is dependent on Him. Recognizing that we depend on God is a start to improved productivity by understanding there is a limited amount you can do.
Jesus says in John 15:5.
If you remain in me and I in you, you will bear much fruit; apart from me you can do nothing.
We can do nothing unless we place our trust in Jesus.
Christ-Centered Productivity
We should still be interested in increasing productivity, but to the extent that it is efficient and of value. At the end of each workday, however, we need to be able to go home without harboring the feelings of unfinished business.
We have God-given skills to use in our work, but we can only do so much on our own. Each day we need to finish knowing we used those skills to the utmost of our ability. God has given us the power to do what we accomplished today, so be satisfied that He will do it again tomorrow.