Organizational Stability
November 16, 2020
Posted by:

Philip Struble

Category:

Uncategorized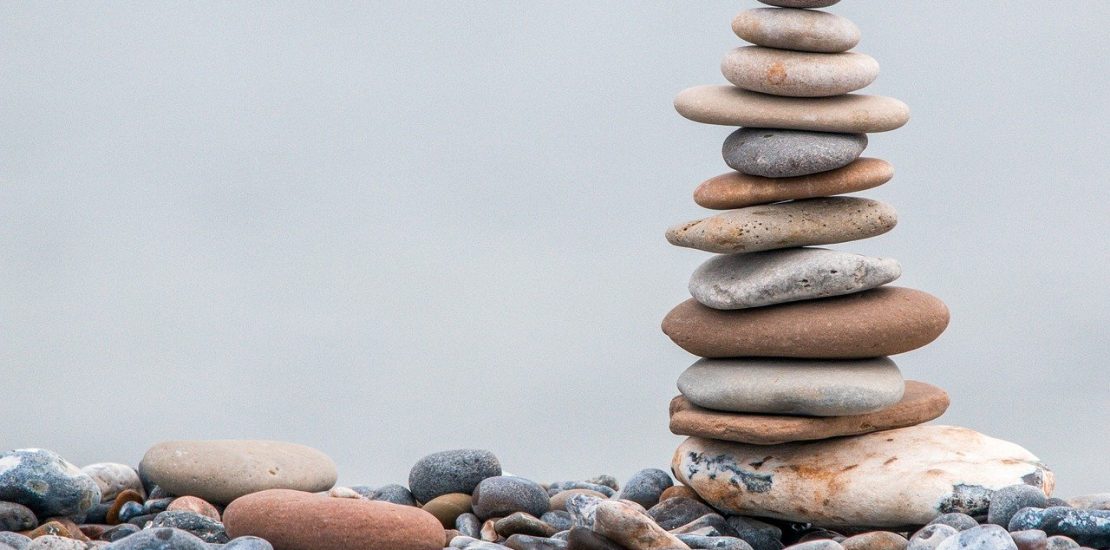 Stability
The traditional use of stability in a business sense signals an organizational structure that rests on laurels, displays complacency, and lacks customer connectivity.
This idea of a "stable" business is one that operates the same as it did when it was founded, the same software, furniture, marketing material, logo, and business practices.  Imagine a rotary phone, a ledger accounting system, and a mimeograph machine.
Fortunately, these traditional attitudes about stability are being supplanted with a better understanding of organizational stability.
Organizational Stability
New research suggests that to achieve genuine agility and resilience, companies first have to commit themselves to, of all things, stability.
This new attitude toward organizational stability is founded on the business attitude that, when a crisis strikes, the business is enabled to continue to function and possibly even thrive.
It is the foundation of organizational stability that provides employees with a sense of confidence, security, and optimism during times of disruptive change, which, in turn, allows them to keep calm, act rationally, and adapt effectively as the situation evolves.
Here are several practices that leaders can use to build the foundation of a stable organization.
Sharpen Focus. Threatening disruptions can prompt counterproductive coping behaviors and poor decisions that range from downplaying the threat to giving in to panic.  To promote more effective coping, leaders must be disciplined in identifying their top priorities and then communicating them to their teams, almost to the point of over-communicating.
Break Down Barriers. Leaders must search for barriers to performance, which can undermine stability and shake confidence. We need to anticipate barriers, plan workarounds, and, whenever necessary, deploy those workarounds rapidly to prevent further disruption.
Optimize Failure. Leaders create psychological safety among teams and employees by welcoming their ideas and trying out their suggestions. They can also do so by using failure as a teachable moment, by avoiding blame and instead apply lessons about what worked and what didn't.
Build Optimism. Napoleon famously said that leaders are "dealers in hope." In the midst of a crisis, leaders need to project confidence, strength, and positivity. Those are stabilizing qualities—as is optimism.  The old cliché is true: Astute leaders know that every problem presents an opportunity.
Reassure People. Crises and dramatic change create anxiety. So, do everything you can to put people's minds at ease by affirming their roles, value, and future.
Harmonize Resources. Exhausted, distracted people with too few resources only add more instability to an already taxing situation. Focus your efforts on balancing the work-demands/available-resources equation.
Plan for Recovery. To provide stability as you work toward the new normal, develop a recovery plan. Even a rough recovery plan will give employees something to focus on—and it will make your job feel less daunting when at last, you turn the corner.
The Bible
Nothing provides stability like that delivered consistently by God.
Psalm 16:8 – I have set the Lord always before me; because he is at my right hand, I shall not be shaken.

Psalm 37:23-24 – The steps of a man are established by the Lord, when he delights in his way; though he fall, he shall not be cast headlong, for the Lord upholds his hand.

Psalm 62:1-2 – For God alone my soul waits in silence; from him comes my salvation. He alone is my rock and my salvation, my fortress; I shall not be greatly shaken.

1 Corinthians 15:58 – Therefore, my beloved brothers, be steadfast, immovable, always abounding in the work of the Lord, knowing that in the Lord your labor is not in vain.

1 Peter 5:10 – And after you have suffered a little while, the God of all grace, who has called you to his eternal glory in Christ, will himself restore, confirm, strengthen, and establish you.

Proverbs 10:9 – Whoever walks in integrity walks securely, but he who makes his ways crooked will be found out.
Stability in the business world was once considered a curse.  Now, it is a tool that can be used by business leaders and entrepreneurs to better their organizations resulting in better performance and profits.
            All organizations should strive for stability, and the best source to understand stability is to read and study the Work of God.