Negative Value
June 4, 2018
Posted by:

Philip Struble

Category:

Uncategorized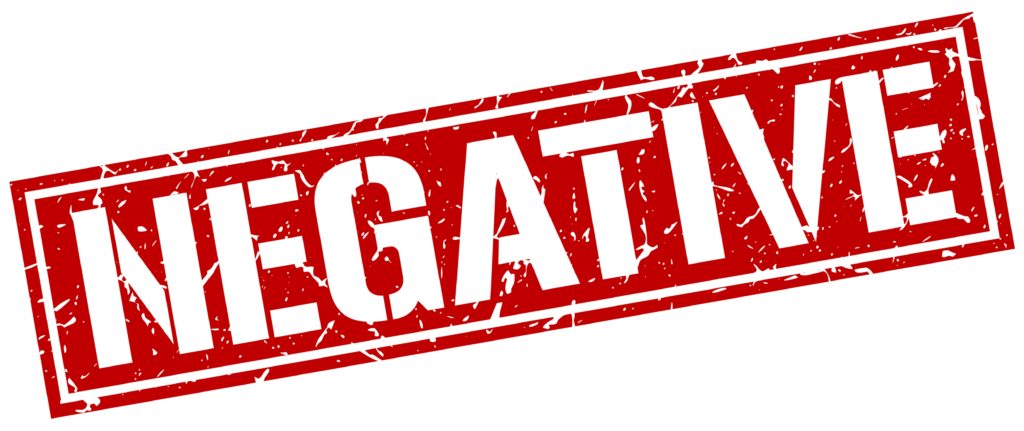 I'm thinking of sending out holiday cards this year saying, "Wishing You All the Bad Luck in 2018." Maybe I'll add a skull and crossbones, use dark and dreary colors, and use paper that looks like I pulled it out of the trash. I wonder if Hallmark or American Greetings have thought of this yet?
Negativity
I'm beginning to see a semantics problem in the project management world.
An example of this problem is the story of the CEO who calls her team together on the eve of a major project launch and announces the project has failed and the team needs to diagnose what went wrong. Keep in mind this is before the project has started.
This trend in project management is often called a premortem and is to overcome the project team's feelings of optimism that may put blinders on the team's ability to see existing deficiencies. In other words, the team is so excited about the project they may be missing some critical decisions that could potentially lead to failure.
Some leaders in project management are viewing this critical look at a project's potential failure as the value of negative thinking.
But, they are wrong, negative thinking has no value.
Value
The promoters of negative thinking offer two values.
Focus on a Backup Plan
The first of which is negative thinking causes the project team to step away from project optimism and focus on a backup plan if everything falls apart and the project goes bust. This attitude is erroneous thinking for several reasons.
Project management should be emotion-free (as much as possible). You begin with a starting point, and you methodically plan and execute to a defined conclusion. It is the process you need to focus on and not the ending.
The eve of a project launch is not the time to engage in "what if" scenarios. In the example above, the CEO failed miserably. The entire process of project management includes contingency planning as part of determining the project's direction for success. But the focus in on the success and not on what to do in the event of failure.
Every project has the potential to go bust, and the time spent on evaluating that chance needs to be commensurate with its percent risk. But any time spent purely on second-guessing takes time away from the project's success.
Relying on Personal Feelings
The second so-called benefit of negative thinking is that it is a clue to greater things being wrong. This is your instincts telling you that there is a danger out there-of course there is danger out there. There are many things out of your control that can disrupt even the best plans.
The NASA space shuttle Challenger exploded in 1987 because of the failure of a small rubber O-ring. Sure, it was potentially a problem, but the percent risk was nearly negligible, as were many other risks of the same category. A project of that magnitude will produce many feelings of worry, concern, and fear, but they cannot be allowed to direct the project's management.
It is acceptable to be connected to your feelings, but only to the extent you can trust these feelings. Remember, our feelings are not necessarily our friend. Personal fears, including both the fear of failure and fear of success, often erroneously drive our instincts and end up sabotaging our projects. We need to know and understand how and when these fears impact our decision-making processes.
The Bible
But if God so clothes the grass of the field, which today is alive and tomorrow is thrown into the oven, will he not much more clothe you, O you of little faith?31 Therefore do not be anxious, saying, 'What shall we eat?' or 'What shall we drink?' or 'What shall we wear?'32 For the Gentiles seek after all these things, and your heavenly Father knows that you need them all.33 But seek first the kingdom of God and his righteousness, and all these things will be added to you.
Life is too short to spend any time in negative thoughts. The quicker you can remove these thoughts and enjoy the blessings of God, the happier and more successful you will be.
To overcome negativity, adopt an attitude of gratitude. 1 Thessalonians 5:18 says.
Give thanks in all circumstances; for this is the will of God in Christ Jesus for you.
It is good project management to have contingency plans built into the entire project management process. If you do your job right, the backup plans you are considering will lead you to make better decisions that better determine the project's success.
Regardless of success or failure, put your trust in the One who created everything because He intends not for negative thinking but for positive attitudes.