Merry Christmas 2021
December 20, 2021
Posted by:

Philip Struble

Category:

Uncategorized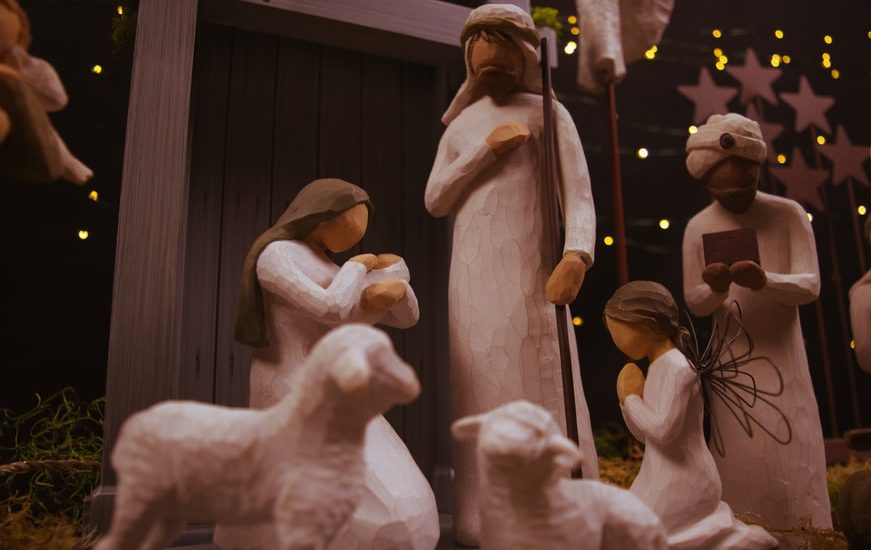 8 And in the same region there were shepherds out in the field, keeping watch over their flock by night. 9 And an angel of the Lord appeared to them, and the glory of the Lord shone around them, and they were filled with great fear. 10 And the angel said to them, "Fear not, for behold, I bring you good news of great joy that will be for all the people. 11 For unto you is born this day in the city of David a Savior, who is Christ the Lord. 12 And this will be a sign for you: you will find a baby wrapped in swaddling cloths and lying in a manger." 13 And suddenly there was with the angel a multitude of the heavenly host praising God and saying,

14 "Glory to God in the highest,
and on earth peace among those with whom he is pleased!"
Christmas 2021
Merry Christmas
I always find it fascinating and inspiring that the first thing our God did upon the birth of His Son was to go to the shepherds.
Here are the nameless, faceless stewards of the economy doing their job, and out of nowhere, an angel shows up to bring them the best news imaginable.  The savior of the world was born, and this savior is none other than Christ the Lord.
And they were to follow a sign, which was a star, that would lead them to the One they were to worship.
"Glory to God in the highest,
and on earth peace among those with whom he is pleased!" (Luke 2:14)
Things Are the Same
The angel is calling us, who are also the nameless and faceless stewards of today's economy, to follow a sign and worship Christ the Lord.  Furthermore, we are to bring those we work next to, along with us to enjoy this wonderful fellowship with God.
Our lives today in the year 2021 are really no different than during the birth of Jesus.  Oppression exists, dominant anti-Christian culture is prevalent, and many are being convinced to believe things that are not true.
And still, in the year 2021, God is on His throne and is in control.
So, like the believers 2,000 years ago, we need to look past the negatives and see the bright lights that God has put in our place.   The economy has been good to us, most of us have survived the pandemic relatively unscathed, and we are on the cusp of a dramatic change to how we care for the unborn—something that only a few years ago was unimaginable.
Thank You
Thank you for reading and thinking about what I put forth through Zebedee and Sons Fishing Co.
I am only trying to do my humble part in showing a business worldview that uses the Bible as a means to improve everything—profitability, marketing, employment, relationships, and attitude.
2 Timothy 3:16-17 says,
All Scripture is breathed out by God and profitable for teaching, for reproof, for correction, and for training in righteousness, that the man of God may be complete, equipped for every good work.
Hopefully, you have found my writings helpful.
Holiday Wishes
I pray and wish you the best of the holiday season.
Jesus's birth means a lot of things, and one of them is to take time to enjoy the blessing given to us by God.  Enjoy your family and friends.  Enjoy good food and giving and receiving gifts.  And enjoy your work and those you work with.
Merry Christmas.  Have a happy holiday season, and be prepared for a great new year.