Introduction to Zebedee and Sons Blog
September 1, 2017
Posted by:

admin

Category:

Uncategorized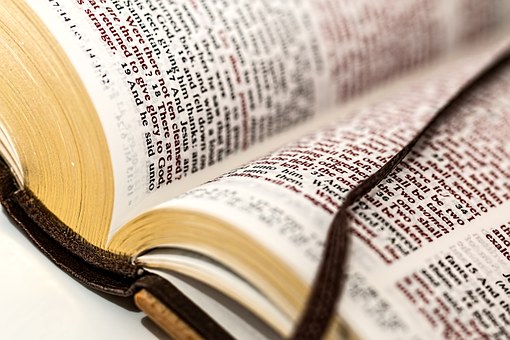 By way of introduction, I am Philip Struble, author of Zebedee and Sons Fishing Co., Business Advice from the Bible. Since this book and associated blog are only remotely about me, there is no need to go into any great details about Philip Struble. My involvement is limited to the extent I'm using my thirty-years of business experience as a platform to show how the Bible can be one of your most trusted business resources.
You see, I wrote Zebedee and Sons Fishing Co. out of a love of great business advice books and a passion for the Bible. About ten years ago I recognize that none of the packaged "business advice" materials are new. It's all repackaged from earlier advice by using great 21st-centurey stories, and written by or populated with highly charismatic business leaders. The fact is I have not come across any good business advice that does not have a parallel in the Bible.
So, Zebedee and Sons Fishing Co. is a reminder that all good things, including business advice, comes from the Bible. Zebedee is a 1st-century businessman who struggles with the same things we struggle with today. He loses his trusted employees when his business partners decide to go a different direction. He finds himself alone with the same questions we would have. Do I start over? Where do I go to find new employees? What do I need to offer employees to be competitive yet be caring? How do I negotiate my new contracts? Should I be open on Sunday? How should I change my leadership style so I don't find myself in this situation again? Will the government help me or hurt me?
For each of these questions I looked at how someone in first-century Judea would tackle these problems given they have only the Old Testament to rely on. And then I transfer this situation to the 21st-century and what the Old Testament and New Testament offers as advice.
Amazingly, the Bible provides the same (or better) advice that we get from our current business gurus-with one exception. With the Bible stories, you also get the added benefit of life lessons and the meaning and value to life that only come from believing in a loving God and Creator.
This blog is a continuation of my book. I will be taking business problems, issues and topics that I encounter, and then look at how the Bible says to solve them in today's world. Some blogs will be a single blog. Some blogs that cover larger topics will be presented in multiple blogs so that ample information can be evaluated to arrive at sound biblical, business advice. The last thing I want is to not be able to present sound, well thought out business advice.
While I am a Christian and my beliefs are Christian based, my focus is business advice – good business advice. We will cover biblical passages, but we will also cover business leaders such as Michael Hyatt, Geoff Colvin and Patrick Lencioni. The goal is not to replace the advice these insightful business writers provide, but to supplement it with added great advice.
Advice from the Bible will help ground your business and allow it to be the impactful enterprise you want it to be.
By the way, don't forget to follow me on Facebook.