I'm Just Looking Out for Myself
September 22, 2017
Posted by:

Philip Struble

Category:

Uncategorized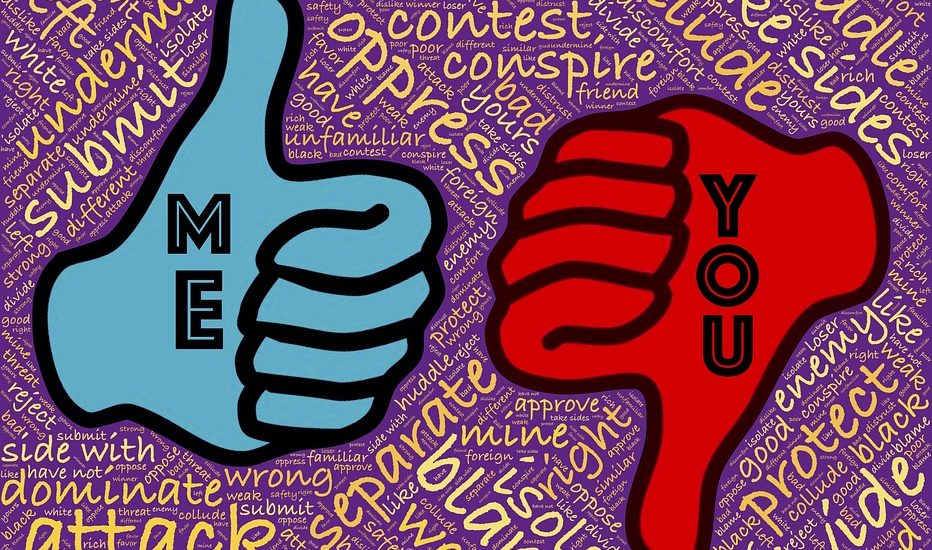 A chasm exists between the business attitude toward selfishness and the biblical commandment for humility.
What got me thinking about selfishness was an article subtitle "Be a little greedy with your own needs and make the world around you better in the process." This article reflected what many other business industry publications have long been saying – being greedy and selfish has a positive impact on your business.
Fortunately, the authors of most of these articles recognize they are not talking about the ugly side of selfishness that is manifested in unkind and inconsiderate actions. In stead, the selfishness they see as positive is simply taking care of yourself and seeing that your personal, emotional and physical needs are met.
The idea remains, however, that if you take care of yourself, you will be healthier and happier which leads to better relationships and a higher level of confidence. This self-sufficient attitude is the core of the massive self-help industry. You can do anything-with the emphasis on you. You're in control. You need to speak affirming language to yourself. You need to prioritize your own physical health and psychological needs. And, if you don't take care of yourself, you will not be able to take care of anyone else.
Most of these self-actions are all good and well. But I think the articles subtitle really meant to emphasize the "little" that precedes "greedy." John A. Johnson, Ph.D. wrote in Psychology Today about the three aspects of good, neutral and bad selfishness.
In this article, Johnson first examines bad selfishness where others are harmed. He then discusses neutral selfishness where you have a choice of taking care of yourself so you are able to help others. And, finally he examines good selfishness where our actions help both ourselves and others simultaneously. Johnson refers to good selfishness as a win-win transaction (using Stephen Covey's jargon). The idea is that neutral and good selfishness produce happiness and bad selfishness is to avoided.
The Bible, however, does not differentiate between good, neutral, and bad selfishness but casts love and selfishness as complete opposites. Selfishness focuses on satisfying the flesh (a biblical word for the human body) and love focuses on pleasing others. Selfishness is wickedness and prideful and causes disharmony and strife. Love is caring, peacemaking and sincere.
Probably the most well-known Bible verse about the disconnect between selfishness and love is 1 Corinthians 13:4-7.
Love is patient, love is kind. It does not envy, it does not boast, it is not proud. It does not dishonor others, it is not self-seeking, it is not easily angered, it keeps no record of wrongs. Love does not delight in evil but rejoices with the truth. It always protects, always trusts, always hopes, always perseveres.
Furthermore, the Bible explains the selfish acts simply produce more selfish acts. It is not simply a matter of one good selfish act, but the concern is that once you become accustomed to focusing on yourself, it is a slippery slope to falling into bad selfish acts.
Ezekiel 16:15 says.
But you trusted in your beauty and used your fame to become a prostitute. You lavished your favors on anyone who passed by and your beauty became his.
This verse is part of a larger story of how the Israelites perceived they were doing good selfish acts, but as time went on these acts became completely self-serving. They forgot about the God who rescued them from Egypt and gave them the land of milk and honey. Their good selfishness became bad selfishness over time which caused God to take dramatic corrective actions.
James 3:16-18 says.
For where jealousy and selfish ambition exist, there will be disorder and every vile practice. But the wisdom from above is first pure, then peaceable, gentle, open to reason, full of mercy and good fruits, impartial and sincere. And a harvest of righteousness is sown in peace by those who make peace.
There is wisdom in taking care of yourself to the extent you are healthy enough to care for others. There is a vast difference, however, between self-care and selfishness and to lump the two in the same category is irresponsible. To at any point think that selfishness is acceptable in any form sets you on a path to migrate from good selfishness to bad. Humility in place of selfishness will always have a greater positive impact on your business in the long run.
Thinking of others before thinking of yourself (humility) will produce a greater positive return on investment than simply thinking of yourself.
Don't forget to check out my Facebook page at https://www.facebook.com/pwstrubleauthor/