Gratitude
September 3, 2018
Posted by:

Philip Struble

Category:

Uncategorized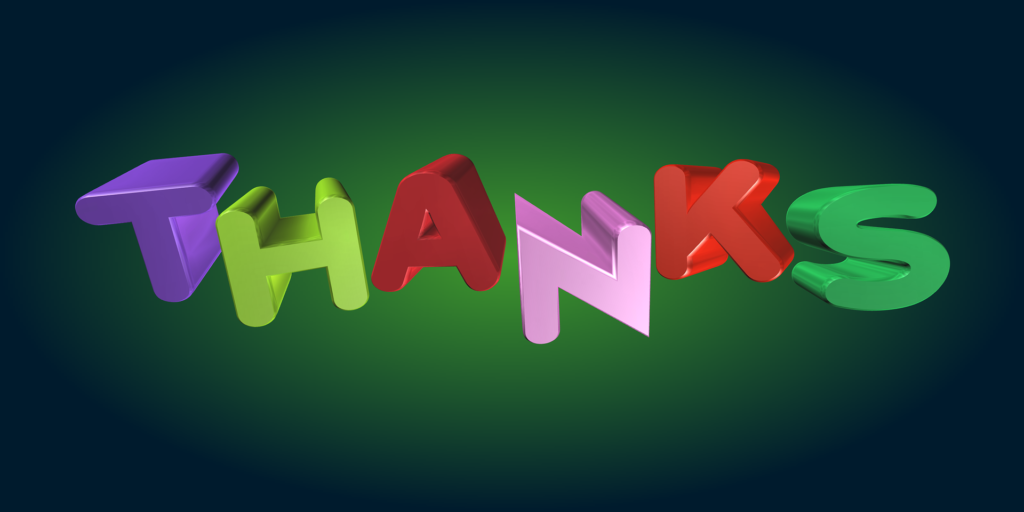 Thank you.
Is that so hard to say?
In the Workplace
Intuitively, I know that thanking people is a strong motivator.
I see it in myself. When someone goes out of their way to thank me for some act, regardless of how small, I feel good. They thanked me, and I had a positive reaction.
Think of it this way, I did something that I was asked to do (maybe even required to do), and the person said thanks and I received the benefit. How crazy is that?
Unfortunately, I have "gratitude amnesia." I do not remember to thank people as often as I should.
Being an engineer, I like numbers and am often convinced by studies. Gratitude has been exhaustively studied, and the results are powerful.
For example, it takes three positive feedbacks to overcome one negative feedback. On top of that, typical managers give only one positive feedback to ten negative feedbacks. It's no wonder why industries suffer a high employee turnover rate ($11 billion each year in lost productivity). Employees are suffering from emotional bankruptcy.
How to Give Gratitude
As the adage says, you cannot give what you do not have.
Before you start walking around your manufacturing room floor, or through the cubicles in your office space, doling out a thank you here and a pat on the back there, you need to assess your level of gratitude. Do you have an attitude of gratitude?
Lewis Howes provides the following ideas on how to develop an attitude of gratitude.
Every day express to yourself what you are grateful for.
Tell whoever you are with right now three things that you are most grateful for in this moment.
Start a gratitude journal – note the things that you are grateful for, proud of, and excited about.
Acknowledge yourself for what you have done and accomplished in the last day/week/month/year.
Acknowledge other people and thank them for inspiring/helping/supporting you.
Using these as a template, you can easily come up with many more ideas on how to develop an attitude of gratitude. The point is you have to be grateful for what you have and what you have done before you can give away gratitude to others.
The Bible
The Bible exudes gratitude. All the heroes of the Bible are honestly shown as broken people who were redeemed and subsequently expressed their gratitude to God.
In addition to these people, Jesus continually gave thanks. When he took the seven loaves and two fishes, he gave thanks. He thanks the Father for everything.
Matthew 11:25 says.
At that time Jesus declared, "I thank you, Father, Lord of heaven and earth, that you have hidden these things from the wise and understanding and revealed them to little children;
Jesus even thanked His Father just before he was crucified. Jesus embodied gratitude.
To summarize the Bible lesson on thankfulness, Ephesians 5:19-20 says.
. . .addressing one another in psalms and hymns and spiritual songs, singing and making melody to the Lord with your heart, giving thanks always and for everything to God the Father in the name of our Lord Jesus Christ,
Incorporate gratitude into your everyday life so that you will automatically pass on gratitude throughout your business.
Follow the lessons of the Gospel and give thanks for everything to God the Father.