Free Stuff
July 19, 2021
Posted by:

Philip Struble

Category:

Uncategorized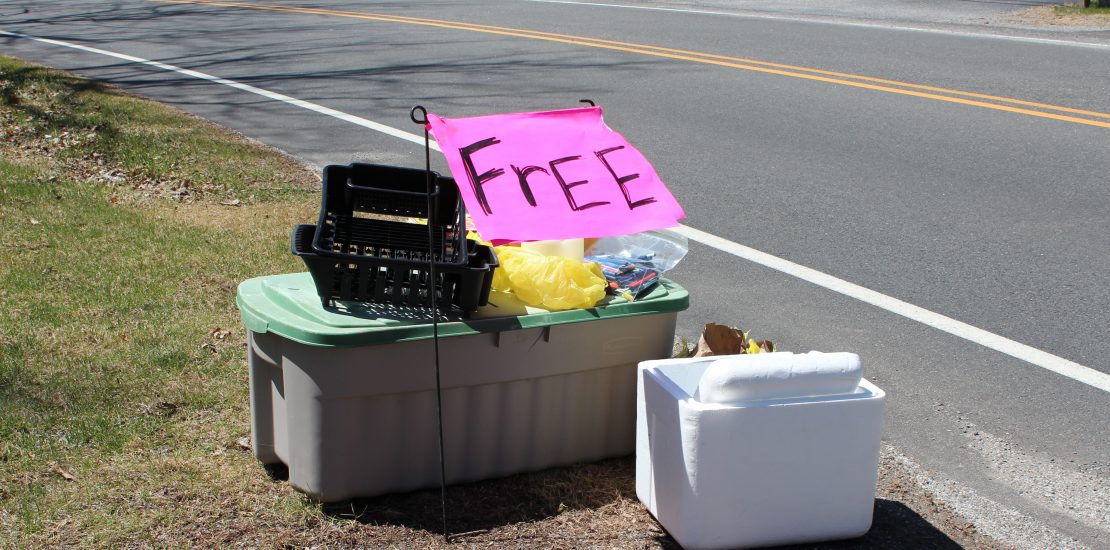 I'll do anything for free stuff.
—Sandra Bullock, actress[1]
Free Stuff
Isn't it interesting that someone such as Sandra Bullock, who makes more income than the average American, is still willing to "do anything for free stuff?"
That is no disrespect to Ms. Bullock, but it's a tell-tale sign of our culture.  Identify something as free, and nearly everyone is interested, even if it is not really free.
We all understand that somebody has to pay for everything.
Free giveaways do not mean that the labor to make them was free, the materials to produce them were free, and the cost to hand them out was free.  They are only free to the people receiving them.
Free college education is not free.  Free healthcare is not free.  A free car is not free.  Even free elections are not free.
Free Stuff in Business
An issue for businesses is when do we give away or receive free stuff.
I have on my desk a free pair of binoculars.  When I received the offer, I thought that even if they are cheaply made, I could still put them to use.  I was wrong.  I can see further without my glasses than I can with my "free" binoculars.
Needless to say, the free binoculars will not spur me to purchase other products from this company.
Offering Free Stuff
There are several rules when offering free products or services that successful business leaders should follow.
Does it really take offering free stuff to get potential customers to buy your products or engage your services? One free divorce from a lawyer or a free cavity-filling from a dentist does not sound appealing.
If you consider giving something away, can you define what you hope to achieve by giving something away? Will it create a buzz around your business?  Will it draw people to stay longer or return for a repeat visit?  Is there a positive brand association that people won't forget?
Can you define your target audience? Strategically, for a giveaway to be effective, it must target a need and an audience.  When these two match up with a quality item or service, the free stuff will pay dividends.
Do you have to put your name or logo on it to be remembered? Giving away free pens at the school book fair is advertising.  Effective giveaways should be memorable.  Unique items are the best.  You want the person receiving the item to tell all their friends and associates about it and how great it is.
How will you measure success? If a business invests in giving away free stuff, they need to know their return on investment.
The Bible
Psalm 118:5 says,
Out of my distress I called on the Lord; the Lord answered me and set me free.
The Bible clearly and repeatedly tells us that we are already set free in Christ and that we need to live this freedom out for His glory.
This truth can be found in almost all of the New Testament, giving all of us Christians the strength and instruction that we need to live our lives to love God and bring God's love to those who He loves.
Galatians 5:1 says,
"So Christ has truly set us free. Now make sure that you stay free, and don't get tied up again in slavery to the law."
In Christ, we are given free stuff.
And just like the free stuff we find ourselves tempted to get, it is not truly free.  The difference is that Christ paid the price to make it free. As a result, we are free to live the life God designed us to live, and we no longer have to fight against our nature and be drawn to sin.
            In John 8:36,  we find.
"So if the Son sets you free, you are truly free."
I suggest you be like Sandra Bullock and go for all the free stuff you can find.  Make your free give-aways work for your benefit.  And most importantly, do not forget the one truly free thing—Jesus
[1] Per BrainyQuote; 2021