Expect to Speak Up
September 16, 2019
Posted by:

Philip Struble

Category:

Uncategorized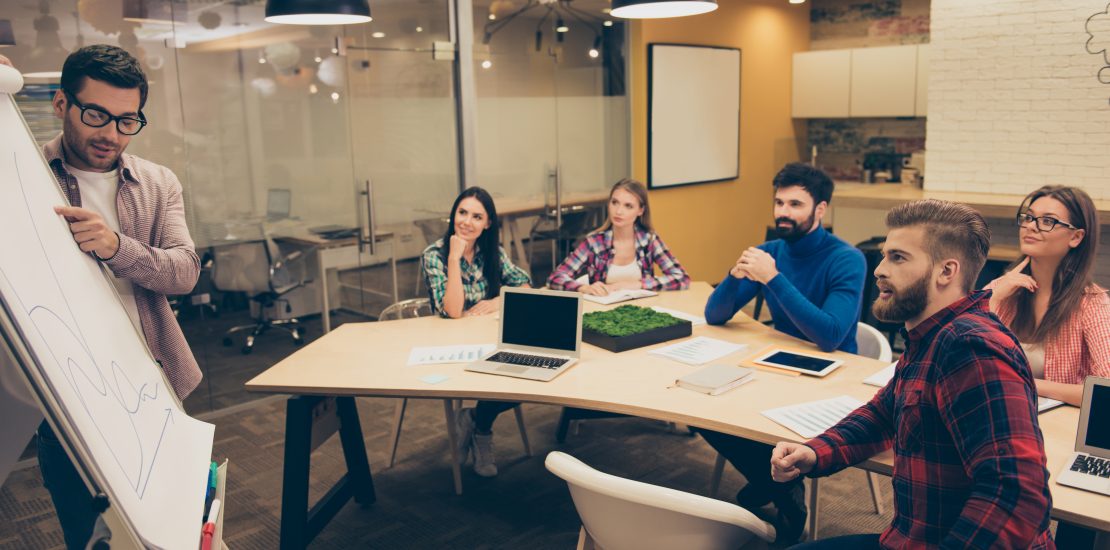 Some time back, I published a blog titled Struggling to be Heard where I discussed a business leader's responsibility to make sure all team members know not only they have the right to voice their opinion, but they are ultimately expected to provide their input.
The rationale is when you're invited to a meeting, the reason you're invited is to participate.  And meeting participation is most frequently measured by providing relevant comments and suggestions.
After some feedback, I decided to expand this message.
Speak Up
Too often, we forget that the nature of being invited to a meeting is to contribute.  As business leaders, we need to assume that if the originators of the meeting didn't think you had anything to contribute, they wouldn't have invited you in the first place.
Unfortunately, many people want to sit back and listen to the conversation of a few people, and then, once they understand the prevailing argument, speak up only to be part of the winning side.
Productive meetings are not about winning and losing; they are about discussing points of view to make a well-deliberated decision.  And not hearing robust deliberation does not lead to good decision-making.
Here are a few of the benefits of speaking up:
Gain respect for your ideas and opinions—and ultimately you.
Contribute to the process
Promote awareness
Inspires others to speak up
How to Speak Up
Do your homework. You are invited to a meeting for a reason.  There is a specific topic to be discussed, so read the materials, or if there are none, do a little research on the topic beforehand. Try to set aside five minutes before any meeting to brainstorm and see if you can come up with at least one idea or question.  You never know if you might be called on to speak.
Think through several filters before you speak. These filters might include
Is it a good time to speak? Have they sufficiently discussed one idea and are ready for a new thought?  Do you have something to say that has not been brought up?
Will this person listen? Are the speakers so entrenched that any new ideas or suggestions will only fall on deaf ears?  Do you have something to say that others need to hear who might be able to provide a new voice that adds to the discussion?
How can you speak, in order to be heard? Can you reframe your point so that it is seen in a different light, such as more positive, more examples, or from a different perspective?
Identify when you need to say "no." Is the discussion heading in the direction where someone needs to voice opposition?  If you know why you have to say no, it will help you find the strength and the words.
Honor your emotions. Is the discussion making you angry, jealous, or disappointed?  Maybe you feel the conversation is humorous.  Practice identifying your emotions, and then plan to respond accordingly.
Keeping silent. Participating in meetings is important, but on occasion when you have nothing to say, at least say why you don't have anything to say.  It may be you don't feel like you have enough information, you don't like the topic and, because of your feelings at the time, what you say may be misinterpreted, or that someone else did a great job of articulating your concerns.  But say something; otherwise, you will not be invited back.
The Bible
1 Peter 3:15-16 says.
But in your hearts honor Christ the Lord as holy, always being prepared to make a defense to anyone who asks you for a reason for the hope that is in you; yet do it with gentleness and respect,  having a good conscience, so that, when you are slandered, those who revile your good behavior in Christ may be put to shame.
The 1 Peter verse above is the commands that Christians have to speak up to believers and nonbelievers alike as to why they have chosen to follow Christ.
This same approach is how we need to speak up at meetings.  We are to be prepared to speak at any time, and we need to speak with gentleness and respect, and we need to speak without disrespecting ourselves, our position, and our profession.
God has commanded us to speak the truth.  When we are prepared and show compassion, everyone else will hear what we have to say and respect our input.