Do Your Best
April 19, 2018
Posted by:

Philip Struble

Category:

Uncategorized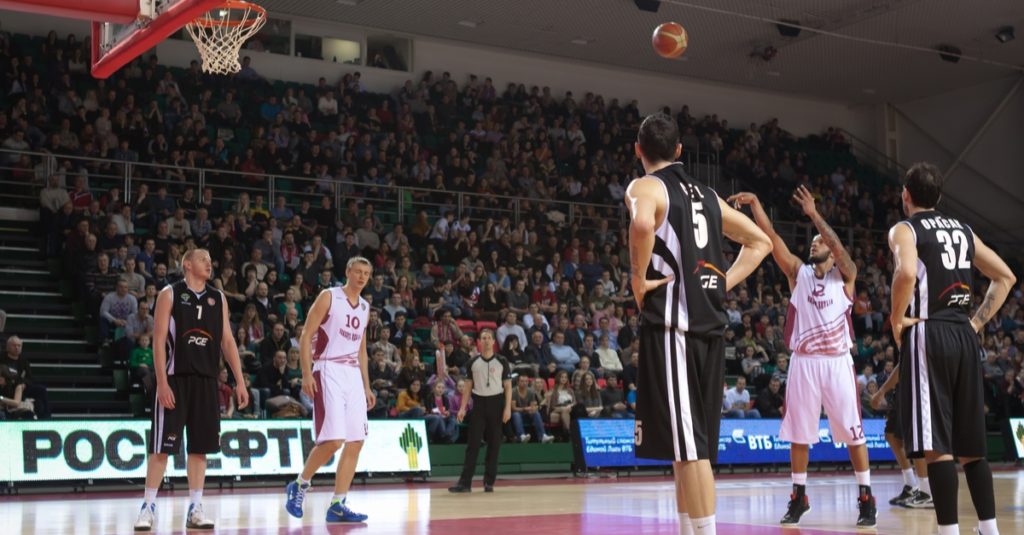 I love watching college basketball.
Basketbal
I'm not really a sports fan. Consequently, I do not watch many other sports, but there are several things about college basketball I enjoy.
Unpredictable
First, it's unpredictable. These are 18 and 19-year old kids who are at an awkward maturity level. Many of their decisions during a game leave you wondering what they were thinking because their actions were not what you (or the coach) would expect.
See The Action
Second, you can see the entire court. If you know what to look for, you can see the entire play from set-up to execution. The ally-oop, the screen and back cut, and rebound and fast break when executed properly, are a thing of beauty.
Free Throws
The one thing I do not understand takes place at the foul line. A player is fouled and gets to shoot two free throws. He or she steps to the line for the first shot, dribbles the ball, eyes the basket, and shoots. If they make it, great. If they miss… that's unfortunate.
My confusion comes after that first miss. When they miss, the teammates all fist bump, pat on the back, or high-five the shooter as if they did something good.
Why?
Sure, they are encouraging the shooter, but the responses are the same whether the shot is made or missed. It seems to me they are congratulating a teammate for failing.
The player had an opportunity to make one point with no one guarding him or her, with no distractions, and shooting a shot they should have been practicing for the previous ten or more years. Yet, his or her teammates tell them its okay, just do the best you can and try to make the next free throw.
Business
It's okay that you did not get the steering wheel in the new car correctly… just do the best you can.
It's okay that you cited the wrong Supreme Court ruling in defending your client and now they are on their way to jail… just do the best you can.
It's okay that you staked the new bridge at the wrong elevation and now they need to rebuild five hundred feet of highway to meet it… just do the best you can.
Make Your Free Throws
Employers and entrepreneurs rely on their employees to make their free throws.
From chefs to musicians, engineers to doctors, social workers to teachers, when you have a job to do, it is done with the high expectation that it will be done right. That is part of being a member of a team, each person doing their job and completing it correctly.
If one of my surveyors miss-stakes a bridge, I will not be giving him or her a fist bump, pat on the back, or high-five.
It is not my goal to make doing your job intimidating or overwhelming. But, we are all standing at the free throw line waiting to shoot, and our teams are relying on us.
Here are four steps to making sure you have the best chance of making the free throw.
Clear objective. You have one task you need to complete. If you cannot define that task, you do not have a clear objective. If it is not clear, how can you complete it? If you are standing at the free throw line and are thinking about who you are going to defend or what the coach is thinking, you will not make the free throw. Be clear and stay focused.
Be positive. Know the ball is going through the hoop, you will make the free throw. Your boss has given you a job not because he or she has nobody else to do the job, but because they believe you are qualified to complete the job.
Keep learning. Even if you think you know everything about your job, there is still more to learn. Just because you make one free throw does not mean you no longer have to practice shooting free throws. There is always something new about every task that you can learn.
Motivate others. When you are at the foul line, your teammates are supporting you and believing you will make the free throw. By tapping into that support, you will have the courage and power to make the free throw.
Your teammates need you to support them when they are at the free throw line as well. Ultimately, you will spend more time supporting your team than your team will spend supporting you, so be ready to tap into your team and support them.
The Bible
Do your best to present yourself to God as one approved, a worker who has no need to be ashamed, rightly handling the word of truth.
We all understand that we need to try our best but occasionally even our best fails. Our task is to rightly handle the truth and do the job we for which we have been approved.
We need to believe we can do the job and not just try our best.