Busy in Business
October 11, 2021
Posted by:

Philip Struble

Category:

Uncategorized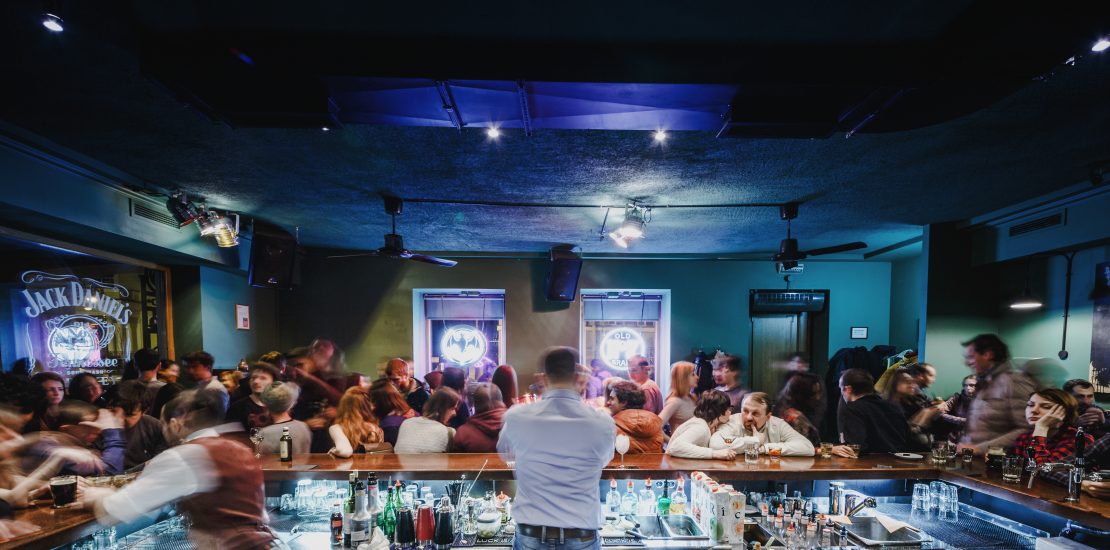 I've been as busy as a bartender on Saturday night
Kinds of Busy
In the working world, there are several kinds of busy.
First, there is the busyness of the bartender on a Saturday night.  This metaphor creates an image of a bartender with always a customer to serve and no physical way to take orders, pour drinks, and serve customers faster or more efficiently.
The bartender is maxed out, and there is no ability to pull back or say "no."  The only relief is that eventually, there will be the "last call."
Second, there is the appearance of busy, what is called "fake busy.".
Being busy is culturally expected, and it suggests high ambition, effectiveness, and importance.  Conversations revolve around hyperbolic stories about how busy everyone is.  Although they are not technically busy, many people fake being busy because they feel appearances are everything.
And lastly, there is truly overwhelmingly busy.  Many small business owners and entrepreneurs can relate to this level of busyness.  Sleeping on the floor at the office, cannot keep track of what city you are in, and unable to say no to new work assignments are all signs of being too busy.
Too Busy
Of the three types of "busy" listed, being too busy is probably the most important.
The temptation to be too busy is all-powerful.
You have worked to start and establish your business.  As a result, you have experienced periods of little business and dreamed of successful days ahead.
When that day arrives, and the phones will not stop ringing, orders virtually flow into your mailbox, and the management processes put in place during down-times are humming, it is hard to pull back.
Pulling back means saying "no" to someone.  Turning down work is antithetical to being in business, or so you think.
Being too busy has two ramifications.
First, at some point, productivity and quality control start to diminish.  Working more than 8-10 hours per day results in a significant decrease in concentration.  As productivity degrades, the chance of mistakes rises, and with that, the likelihood of liability claims increases.
Ironically, the drive to produce more and make more money increases the risk of losing more.
Second, the health risks of being too busy are well documented.  Our culture is full of stressed-out, chronically overtired people running to the next obligation without stopping to breathe, eat, or think.
It's not just the employed world.  Moms who drive their kids from activity to activity without pause are just as susceptible as the employees who work for 70-hour weeks with just two weeks off per year.
This go-go-go mentality is what Johns Hopkins researchers call "the cult of busy." It's pervasive, it's unavoidable, and it's damaging our lives.
Stop Being Too Busy
Focus on what's essential – That you can do more doesn't mean that you have to do everything—be mindful about what you do (and don't do).
Prioritize quality over quantity – As the old saying goes, "There's no time to do things right, but there's always time to do them twice."
Emphasize achieving, not doing – When you can connect your work with the outcome, you'll feel more motivated.
Say "no." – Saying no is not being unpolite — your choices define who you are and how you live.
The Bible
As Christians, we cannot allow ourselves to be swept away in the undercurrent of the cultural stopwatch.  Romans 12:2 says,
"Do not conform to the pattern of this world, but be transformed by the renewing of your mind. Then you will be able to test and approve what God's will is—his good, pleasing and perfect will."
The Bible places high value on rest and peaceful living.
During Jesus' earthly ministry, He Himself escaped the busyness of the crowds occasionally to renew His strength (see Mark 6:31).
As difficult as it is, and as contrary to our culture as it is, we must intentionally make an effort to slow down and model Jesus.
Business success is often measured by being busy. 
But once we reach the threshold of declining productivity and loss of quality control, our busyness becomes a liability.  And the Bible is the source of advice on how to keep "busy" under control.