Bending The Rules
March 14, 2019
Posted by:

Philip Struble

Category:

Uncategorized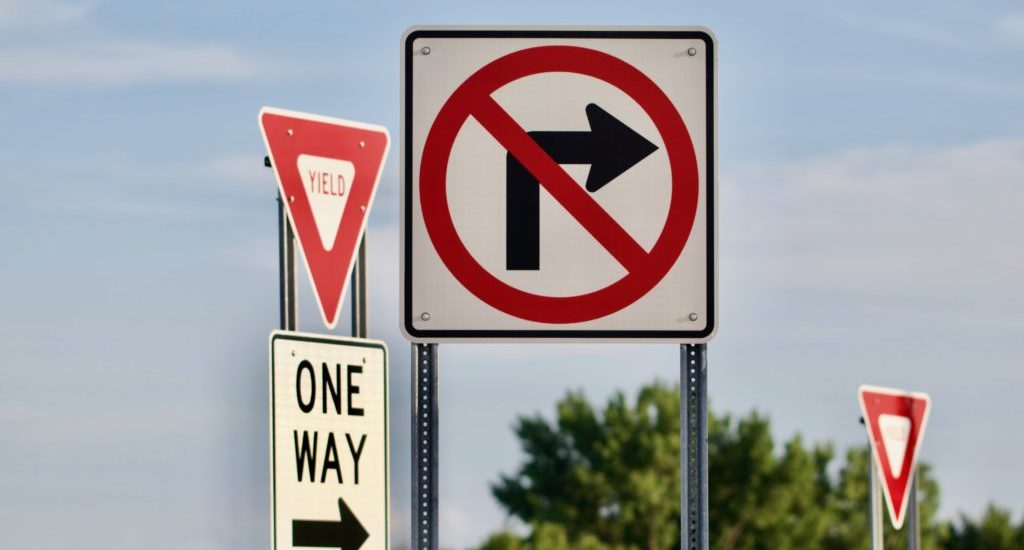 I was fed up with my cable TV, so I called to cancel.
On the other end of the line, a very polite person listened to my complaints, gave me a marginally assuring response, and then "went against company policy" and gave me four months free cable and two years at a steeply discounted price.
Cable TV wasn't so bad after all.
Bending the Rules
I can only speculate what was going on with the cable TV company. My perception was they were tired of their poor performance and were offering anything to keep customers. Maybe the person on the other end of the phone actually broke the rules, or maybe it was all a business strategy.
But it worked on me.
I believe some rules are destined to be bent or broken and some rules that are always unchangeable.
Bent or Broken
We all have encountered rules that make no sense. Who demands the fork goes on the left and the spoon on the right? They're my eating utensils, and I'll put them wherever I want.
I will also cross the street where ever I want, hit a mulligan on the golf course if I'm inclined, and I'll wear brown shoes with my black suit.
Rock Solid Rules
Conversely, many rock-solid rules are codified into law. Take driving on the right side of the road, for example. It is not only a rule and a law, but it is also a good idea for a good reason, namely limiting accidents.
But there are rules that we should follow even if they are not laws. For example, putting the proper recycling into the correct recycling bin and not talking on your cell phone when driving are not universal laws, but are good rules to follow regardless.
How to Tell the Difference
Here are some questions to as before deciding to break or bend a rule.
Is the rule interfering with your ability to provide quality customer service?
Is the safety of another person involved?
Does breaking this rule automatically lead to justification of breaking another rule you would not have originally broken?
Is the rule a convenience guideline?
Does the rule level the playing field or tilt it?
Finally, can I deal with the consequence of breaking the rule?
Rules in Business
As business leaders, we have plenty of rules to follow, and we probably have created many of our own rules (timesheets in by 9:00 Monday, no parking on the front row, etc.). The reality is that many rule breakers are true pioneers. It was not the small rules these pioneers broke, however, but landmark rules that completely changed industries. Jack Welsh, Steve Jobs, Richard Branson, and Sam Walton all broke prevailing rules in their industries on their way to eventually become the successes they are known for.
The Bible
In the Bible, God tolerated rule breakers with mercy. The Israelites intentionally broke His rules for centuries until God ran out of patience and the Israelites paid the price.
God is no longer looking to punish us for breaking His rules. He simply requires of us to have faith in the care He promises. 1 Corinthians 10:13 says.
No temptation has overtaken you except what is common to mankind. And God is faithful; he will not let you be tempted beyond what you can bear. But when you are tempted, he will also provide a way out so that you can endure it.
We all face temptation and part of that temptation is instituting rules that we should or should not follow. For these rules, the only way to know which to follow and which to break is through the Word of God.
Break all the rules that need breaking. In the end, however, have faith with God that the rules you are breaking are in line with His plans for you.